Simplot Bathurst is referred to as "The Home of Edgell", being the original birthplace of the well-loved Australian brand. The site first began canning production in 1926 under Gordon Edgell, producing a vast array of products under this brand.
Nowadays, the vegetable and snacking processing plant, which employs over 150 people, continues to produce Edgell products, as well as products for Birds Eye and Chiko.
An investment of $65 million is currently being made at the site. This investment will transform the site into a frozen vegetable centre of excellence, enable increased production capacity, and ultimately help boost local and export volumes. The works which are anticipated to be completed in 2024, will see the sites facilities upgraded, the extension of existing production areas, and the installation of new equipment, including new vegetable processing technologies.
Site Capabilities
Canning and frozen food production

Vegetable, corn and seed beans

60 Million+ cans annual production capacity

21 Million+ Chiko rolls produced every year

Packing for local and export markets


Brands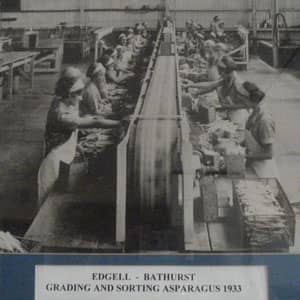 Bathurst
Simplot Australia Pty Ltd
4 Eglington Road,
Llanarth, NSW. 2795
+61 2 6330 2490

Mailing Address
Simplot Australia Pty Ltd
PO Box 56
Bathurst, NSW. 2795
Downloads
Food Safety Certificate

Licence Performance:
Water & Sound

Pollution Incident Response Management Plan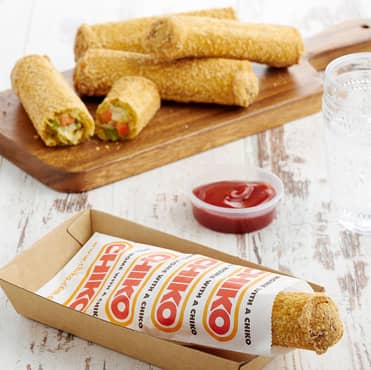 The humble Chiko Roll is a snack food icon is about as Aussie as AFL, kangaroos and a game of beach cricket and is proudly made at our Bathurst manufacturing site. Passion for the humble Chiko roll is so strong that it's even fuelled Parliamentary debate about which Aussie town is it's the true home.

Truth be known, the Chiko Roll was developed by Frank McEncroe, a boilermaker from Bendigo, Victoria, who turned his hand to catering at football matches and other outdoor events. The Chiko Roll then made its first official appearance at the Wagga Wagga Agriculture Show in 1951 and the rest is history.
At the height of their popularity in the 1970s, 40 million Chiko Rolls were being sold Australia-wide each year.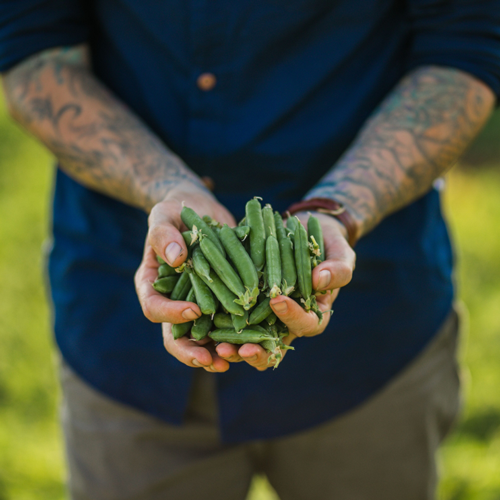 As Australia's last frozen vegetable processor, we are proud of the investments we are making in the future of Australian food manufacturing at our Bathurst location.

Innovation-based upgrades to the Bathurst operation are anticipated to be completed in 2024, and over that period it is estimated there will be up to 100 construction, installation and commissioning jobs on site. Once the new equipment is fully operational it will help ensure the canned, shelf stable and frozen food produced here is safe, satisfying and sustainable.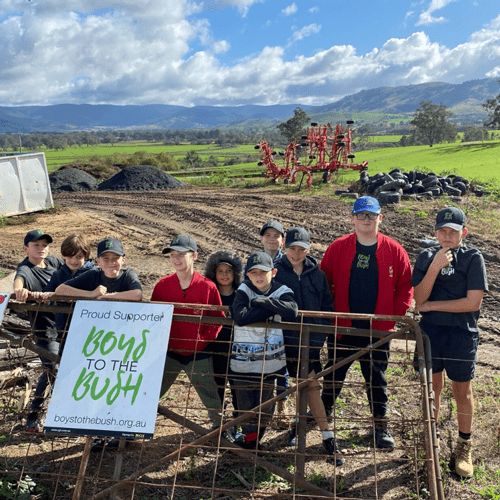 Bathurst Backs Boys to the Bush
Our Bathurst and Kelso sites proudly support Boys to the Bush, a non-profit organisation that delivers early intervention programs for at-risk male youth. Through our support we have helped the boys understand how they can easily create cost-effective and nutritious meals.
Current Opportunities
We are all about developing and growing careers. Nurturing a supportive and inclusive workplace culture. We are cultivating a future where innovation, inspiration and unlimited potential flourish. If this sounds like you, why don't you come grow with us?