The Simplot Australia Ulverstone plant has a long and successful history, and its location on the banks of the Leven River makes it ideally close to the rich, fertile soils where our potatoes grow.
Established in 1943, the plant originally supplied dehydrated vegetables to the WWII armed forces. In the late 40s it became a rabbit processing facility, and canned peas and frozen vegetables production began in the early 50s. By 1987, the site had become solely a potato processing plant.
Today, the Ulverstone plant processes around 300,000 tonnes of potatoes from 165 Tasmanian growers each year and employs over 450 people.

Site Capabilities
Coated, un-coated and value-added potato products
8 automated pack lines
165 tonnes of onsite potato storage
Brands
Ulverstone
Simplot Australia Pty Ltd
Mason Street
Ulverstone, TAS. 7315
+61 3 6429 6000

Mailing Address
Simplot Australia Pty Ltd
PO Box 138
Ulverstone, TAS. 7315
Downloads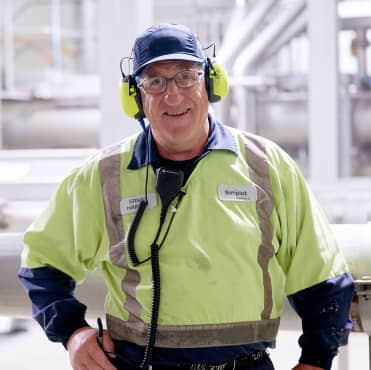 Co-generation Improves our Environmental Footprint
The natural gas co-generation plant at our Ulverstone facility helps eliminate the use of coal at this site. The conversion to natural gas helps to provide secure electricity and steam supply to the plant.

The 8MW co-generation plant has reduced the factory's carbon dioxide emissions by half, eliminating 39,000 tonnes a year.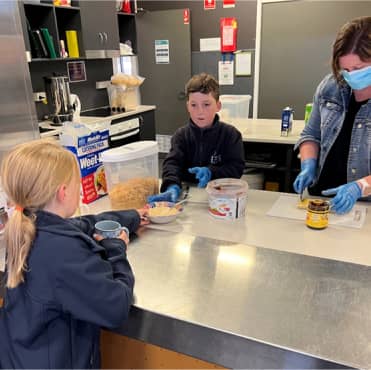 As part of our investment in making a positive contribution and long-term difference to the communities in which we operate, we proudly support initiatives like school breakfast clubs. Our support of Ulverstone Primary School's Breakfast Club is one way we're giving back to the local community, and it helps to ensure these children start the day on the right foot and remain focused throughout the day.
Current Opportunities
We are all about developing and growing careers. Nurturing a supportive and inclusive workplace culture. We are cultivating a future where innovation, inspiration and unlimited potential flourish. If this sounds like you, why don't you come grow with us?