At Simplot we're in the business of Bringing Earth's Resources to Life, enabling us to deliver on the J.R. Simplot Company Purpose of Contributing to Feeding Our World.
Our founder, J.R. Simplot and the core values he instilled in our business - Spirit of Innovation, Respect for Resources and Passion for People - have underpinned the way we have operated for generations. Driven by our purpose and guided by these three core values, we will continue to make a difference and build on a legacy that will benefit our communities for years to come.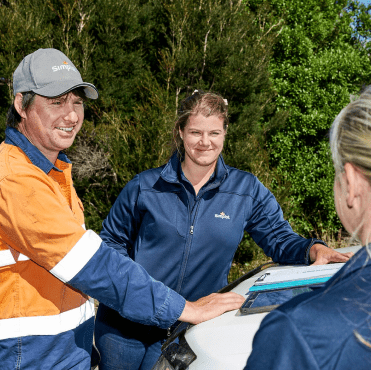 People are central to everything we do, and our passion starts with our unwavering commitment to ensuring the health, safety and security of our employees, partners, and the communities where we operate.
We believe in creating a safe, diverse, equitable and inclusive workplace that supports a healthy work-life balance and provides personal and career development opportunities. Because of this, our business continues to foster a 'grow with us' mindset and an impressive community of talent.
One of the benefits of working at Simplot is knowing that you can bring your whole self to work and be supported in all that you do. We're continuing to create platforms to enhance inclusion and we know this is core to employee wellbeing.
When our employees have the support to perform at their very best, we can deliver opportunity and prosperity to our customers, business partners, consumers and communities.
Our passion for people means we strive to act responsibly with integrity, maintaining balance and creating value for all, from our employees to our customers to our neighbours around the world.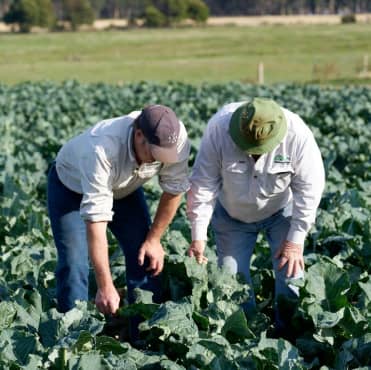 We are committed to minimising our energy use and impacts on land, water and other natural resources. We're constantly looking for new ways to produce more with less of our Earth's resources as we believe this is good for our business and simply the right thing to do.

For us, sustainability comprises the vision to meet the economic, environmental and social needs of our employees and communities, while preserving the opportunity for future generations to do the same.

Simplot Australia's sustainability program sees us work with our farmers, suppliers, and customers to find practical solutions. It's about us working together to build climate resilience, assure water supply and quality, find new ways to reduce food and packaging waste, innovate to enhance the quality of our soils and seeds, and identify opportunities to enhance the use of renewable energy sources.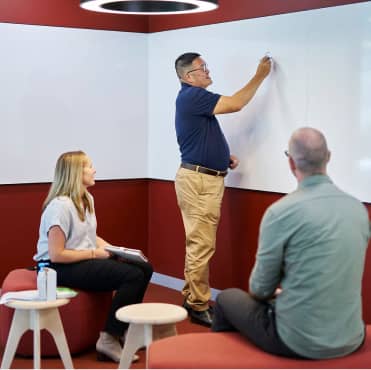 If history is anything to go by, we know adversity, ingenuity, imagination, and a desire to do things better have fueled sustainable innovation since J.R. Simplot's earliest days.


At Simplot Australia, this same innovation runs through our veins today. We're focused on boldly driving and delivering seed-to-plate innovation that provides sustained and profitable growth.


Through innovation, we transform insights into actions that benefit our customers, consumers, growers, suppliers, communities, and our business. The key to our long-term success depends on us being purposefully creative and fostering an environment where expansive ideas create value from seed to plate.


Our team members are encouraged to embrace new opportunities, create and improve products, devise new ways of working, and invigorate practices through fresh thinking, ultimately fostering business growth. From pioneering innovations in seed development and food processing, or improving crop yields, to developing new products, or flexibly embracing or creating new business practices, innovation is the engine that drives Simplot forward.