Governance
Throughout our global organisation, we continually work to integrate integrity into all aspects of our business.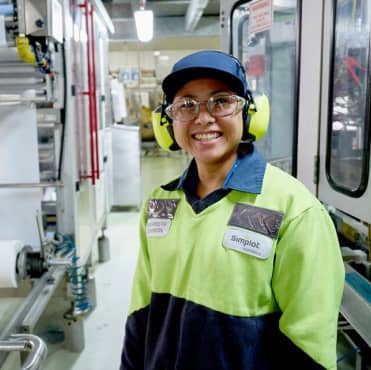 Responsibility That Goes Above and Beyond
We understand that the way we do business and conduct ourselves is imperative to collectively upholding the integrity of the J.R. Simplot Company and its employees. Throughout our global organisation, we continually work to integrate integrity into all aspects of our business. We have a comprehensive set of policies, standards and practices that outline our values and ways of working and guide our actions.
The Simplot Code of Conduct serves as a guide to help all of our employees operate with the highest level of honesty and integrity. This includes aspiring to a high standard of corporate governance, compliance with all applicable laws and regulations and a commitment to business ethics throughout our global operations.
Simplot Australia complies with all laws and regulations in the communities and countries where we operate — including employment laws, tax obligations, environmental regulations and workplace health and safety regulations. Likewise, we expect nothing less from the partners we work with, requiring the same unwavering dedication to business ethics, values, and integrity. Learn more about Simplot's Partner Code of Conduct.
Partnerships
We know that when we work with others we can accelerate change and have a more far reaching impact. We contribute to programs that support our local and global communities. These collaborations are important to enable us to share knowledge, communicate ideas, protect human rights and advance other ethical causes and sustainability efforts across our industry.
Our partners are diverse and include customers, suppliers, local communities industry bodies, educational institutions and non-government organisations. Some of our key relationships are outlined below.
Australian Food and Grocery Council (AFGC)

The AFGC is the voice of the Australian food and grocery supply industry and are structured to enable member companies to contribute to overall industry policy and strategy and to influence category-specific issues and services. Simplot Australia is represented on various groups and committees within the AFGC, allowing us to stay abreast of, collaborate on, and contribute to issues facing the food and grocery industry in Australia.
Sedex

Sedex, the Supplier Ethical Data Exchange, is a not for profit membership organisation dedicated to driving improvements in responsible and ethical business practices in global supply chains. Sedex provides one of the world's leading online platforms for companies to manage and improve working conditions in global supply chains
The Australian Packaging Covenant

The Australian Packaging Covenant Organisation (APCO) is a not for profit organisation leading the development of a circular economy for packaging in Australia.
Stop Food Waste Australia

Stop Food Waste Australia is a powerful partnership of organisations who operate along the farm-to-fork food supply chain that are committed to reducing Australia's food waste by half by 2030. As a founding member, Simplot Australia is committed to addressing food waste and build a more sustainable, resilient and profitable food system.
Marine Stewardship Council (MSC)

The MSC is an international non-profit organisation focussed on protecting oceans and safeguarding seafood supplies for the future. We work closely with them to advance these efforts.
Pacifical

We have a long-established partnership with Pacifical, who are the Pacific Region leaders in promoting sustainably and socially responsibly caught skipjack and yellowfin tuna. Our partnership provides us with assurance that the vessels catching tuna meet our sustainability and human rights standards.
World Wide Fund for Nature - Australia

WWF-Australia strives to conserve biodiversity in Australia and throughout the Oceania region. Learn more about this partnership has made a difference in the communities where we operate.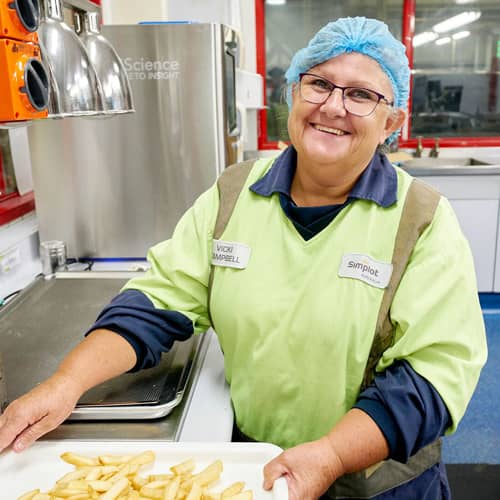 A Commitment to Upholding Our Code of Conduct
Simplot is committed to the highest standards of conduct and ethical behaviour in all its business activities and promotes and supports a culture of honest and ethical behaviour, corporate compliance and good governance.
We encourage employees, and those who work with or are associated with us, to report conduct they reasonably believe may be illegal, unethical or inconsistent with our Code of Conduct and to feel safe to come forward without fear of retaliation.
In line with our Code of Conduct, the Simplot Australia Whistleblower Policy encourages the confidential reporting of instances of suspected unethical, illegal, fraudulent or undesirable conduct involving Simplot Australia and details the protections that are available to eligible reporters.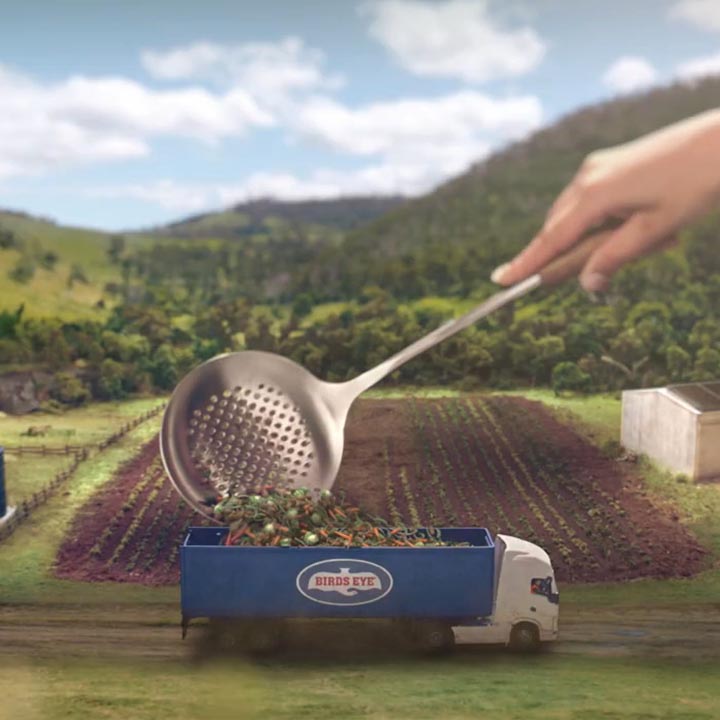 Responsible Advertising and Marketing
Simplot Australia also adheres to the Australian Association of National Advertisers (AANA) Food and Beverages Advertising Code and the AANA Code of Ethics which is supplemented by the Children's Advertising Code. The objective of the Children's Advertising Code is to ensure that advertisers and marketers develop and maintain a high sense of social responsibility in advertising and marketing to children in Australia.
Other Sustainability Priorities